This is a Sponsored post written by me on behalf of
Carton Smart
. All opinions are 100% mine.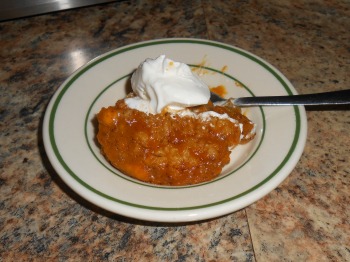 How many of you are big fans of canned goods? For me personally, I rarely used them! I prefer to purchase items like that in cartons or glass jars. I try to avoid metal cans and plastic food containers as much as possible. Just because I don't purchase products in containers like that, doesn't mean we don't enjoy the contents that usually come in them.
A couple of years ago I educated myself and switched over to food packaged in cartons. For those of you who are new to this concept, let me give you some information today on how you can
Become Carton Smart
too!
Becoming carton smart is an eco-friendly decision (cans are not biodegradable) and in my personal opinion, foods in cartons are healthier for us. We just don't know for sure what leeches into our foods via metal cans and/or plastic containers. These days you can find foods packaged in shelf stable cartons aka Tetra Paks and they taste delicious and fresh.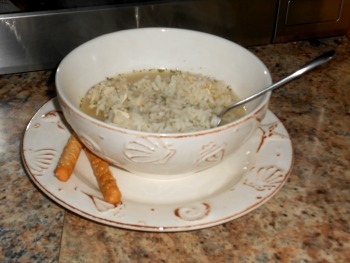 Here are some of the reasons why I personally use them for feeding myself and my family!
• Tetra Pak® cartons are made of 70% paper, a renewable resource, from selectively harvested, re-grown trees that are FSC-certified (Forest Stewardship Council).
• Cartons use 1/3 of the packaging compared to cans.
• Cartons are space saving, easy to store and open. Keep your pantry neat and toss your can openers.
• The unique packaging process preserves the flavor and nutrients of food without the use of preservatives.
• Recycleable and in fact result in 60% less landfill waste than cans
• Cartons are re-closable so you can use what you need and save the rest for later.
Plus, I find that foods packaged in cartons have no funky after-tastes like foods that are packaged in metal cans and I can crush down those cartons which saves me on my trash bill. You can learn more about this topic by reading & checking out the below infographic which is a real eye-opener!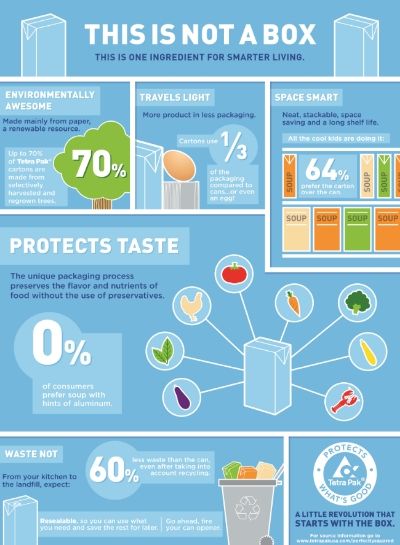 I received a kit from Pacific Foods to try out for all of you. I got a carton of Pacific Foods Chicken Stock, a carton of Pacific Foods Pumpkin Puree and a carton of Pacific Foods Cranberry Sauce. The perfect ingredients to make a holiday meal or an everyday meal to feed your family.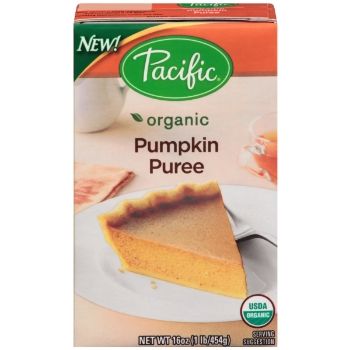 I used the carton of Pacific Foods Pumpkin Puree to whip up an old family favorite. During this time of the year I like to make a homemade baked pumpkin pudding in the oven and then once done & cooled we top it with a big spoonful of frozen whipped topping. It is absolutely delicious and very easy to make.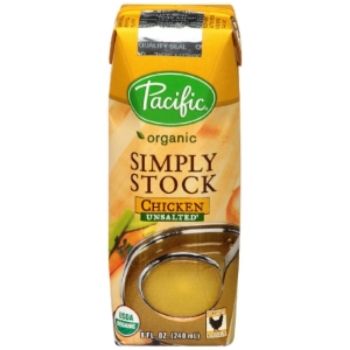 Just last week my husband wasn't feeling too well and had a case of the flu. I decided to whip up some homemade old-fashion chicken and rice soup with the carton of Pacific Foods Chicken Stock. I love how easy that chicken stock is to use and it doesn't have a salty taste. It tastes like freshly cooked chicken stock and save me a lot of time when preparing homemade chicken soups and stews.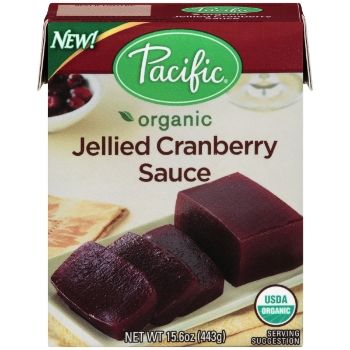 On New Year's Day I made a special holiday meal and used the carton of Pacific Foods Cranberry Sauce as a treat during our meal. My daughter loves plain cranberry sauce but my husband loves to top it with some whipped cream. Cranberry sauce is really versatile and you can even use it as a marinade for meats, poultry and/or fish. Yummy!
You can be Carton Smart and ditch all of those foods you buy in traditional metal cans and plastic containers! It is better for our environment and in my opinion, better for our health. You can learn more about this topic by
Follow #CartonSmart on Pinterest
and by joining them at
Tweet @CartonSmart
. Make sure you Tweet at them because they love hearing your ideas too!
Now that I told you my thoughts on this subject and how I used my Carton Smart products, I would love to hear from you on this topic. Have you made the switch?