This post brought to you by
Bahama Breeze
. All opinions are 100% mine.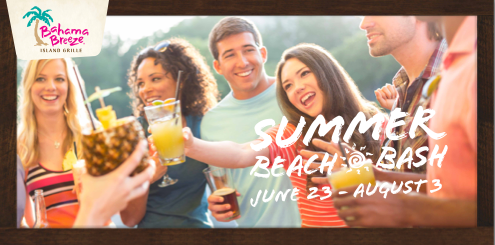 I live in Pennsylvania and I am very fortunate that in my home state there is plenty of fun things to do during the summertime! We can visit local parks, the zoo, go boating, fishing, swimming, camping and all kinds of other activities that our city has to offer.
How many of you have visited Bahama Breeze in Pittsburgh? It is a really fun place to visit and right now they are having a special event called the Bahama Breeze Summer Beach Bash. This is the "HOT PLACE" to be if you want to have some fun!
The Beach Bash features live island music which helps to set the festive mood! You will feel like you are visiting one of those tropical island paradises! In addition, they have a brand new signature cocktail called the Bahama Breeze Ultimate Pineapple. This is the MUST HAVE frozen drink of the summer and it is served in a freshly cut pineaapple! How fun is that? Totally fun!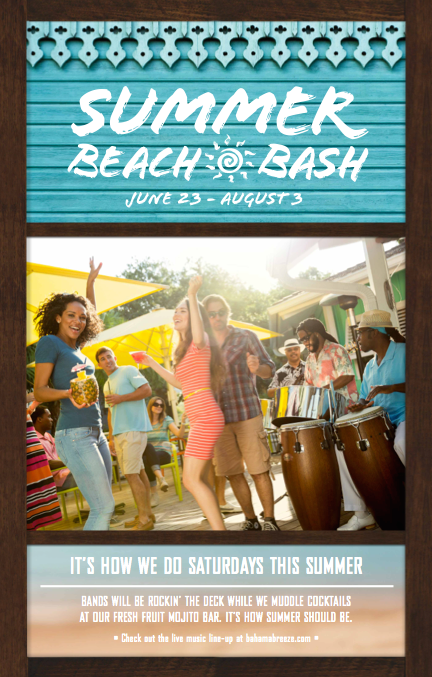 This Summer Beach Bash started on June 23rd and runs through August 3rd, 2014. That gives you plenty of time to visit your local Bahama Breeze to experience the fun festivities! If you visit on a Saturday you can enjoy their mojito bar and choose your favorite fruit, rum and watch the bartenders muddle the perfect mojito cocktail just for you!
Do you love the current "selfie" craze? If so, you will want to enter their #MyBBSelfie Instagram Contest for a chance to win some fabulous Bahama Breeze Swag & $25.00 Gift Cards! Cool beans! You will want to make sure you use the #MyBBSelfie and the #BahamaBreeze hashtags when participating. All you have to do is share a cr
eative selfie of yourself enjoying some time at the Summer Beach Bash at Bahama Breeze!
Bahama Breeze is the summer destination for good times! Get together with your friends & family and relax! Have some great food & drinks and celebrate the summer season together! I am looking forward to spending some time with my very best girlfriends and having a fun "night out" together.
I would love to know how many of you have been to Bahama Breeze and for those who have...what is your favorite drink to order? I would LOVE for you to try out their new signature Ultimate Pineapple drink this summer!!! Check out their web site to find locations near you!